This May is Asian American and Pacific Islander Heritage Month, giving everyone a chance to discover and celebrate the contributions and cultures of this diverse group. It's an important time to support your local AAPI community, and there are plenty of ways to do so in Chicago —  attend a cultural event, explore an international neighborhood, visit an Asian-owned restaurant or business, and more.
Here's a roundup of Chicago events, exhibits, and beyond to celebrate Asian American and Pacific Islander Heritage Month 2021.
Events and activities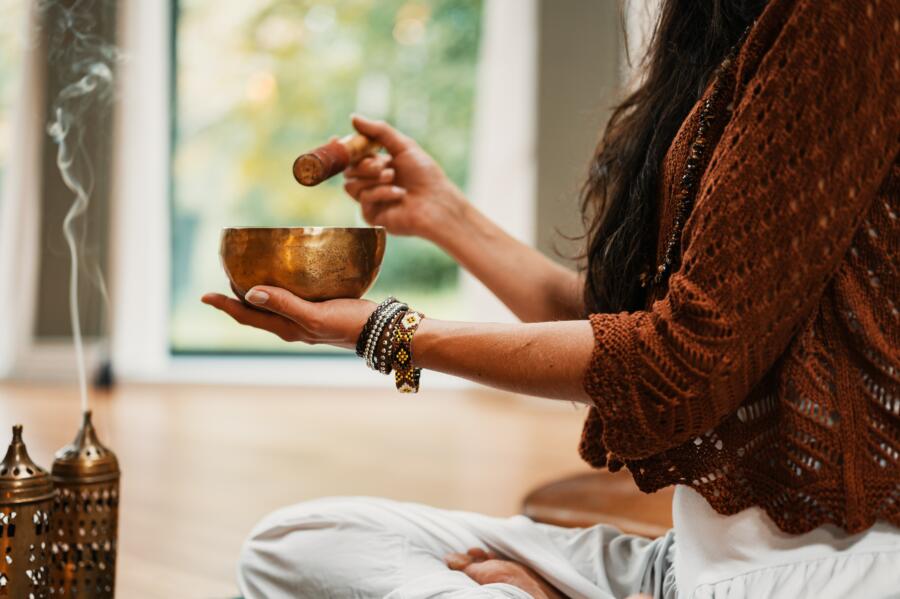 Ikebana for Everybody with Margot Wang
Make your own masterpiece of flowers and plants just in time for spring by learning the art of Ikebana. This Japanese practice of arranging flower blossoms, branches, leaves, and stems is an art form that expresses emotion and brings out creativity. The virtual class will be livestreamed on May 6.
Meditation for Beginners with the Chicago Shambhala Meditation Center 
Everyone could use an opportunity to slow down and calm both their body and mind. If you're interested in learning about mindfulness meditation and how to practice it join the Harold Washington Library Center and the Chicago Shambhala Meditation Center for a free beginner's class on Zoom on May 15.
Book Discussion: Interior Chinatown A Novel by Charles Yu
Join the Chicago Public Library for a discussion on Charles Yu's Interior Chinatown A Novel on May 22. A finalist for the National Book Award for Fiction, this New York Times bestseller brings up topics of race, pop culture, immigration, and assimilation and is sure to make you laugh along the way.
The Art of Collage: Workshop with Yuqing Zhu
Get creative with a 90-minute workshop on May 22 that celebrates and teaches the art of paper collage. The workshop will start with a detailed history of decorative paper-making and collage around the world and end with a hands-on guided session. Students can pick up class supplies ahead of time.
The First Japanese Film Festival by the Chicago Japan Film Collective
To celebrate Japanese film makers, join the Chicago Japan Film Collective as they feature nine films from May 25 – 31. With a focus on work created by women, the LGBTQ community, and minority filmmakers, the festival aims to introduce Midwestern audiences to the best in independent Japanese cinema.
Exhibits & museums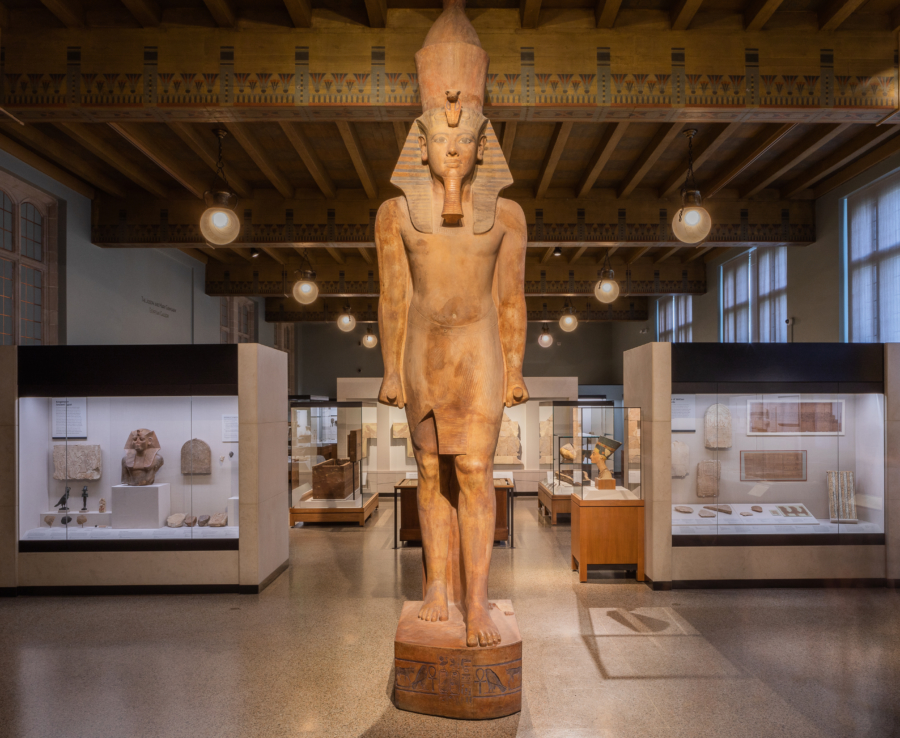 Oriental Institute
Visit the University of Chicago's world-renowned museum that houses 350,000 artifacts encompassing 10,000 years of history. Learn about the beginnings of human life and discover how people thousands of years ago forged a collective identity in the ancient Middle East, giving rise to the world's first villages, cities, and empires.
Modernity and Nostalgia: The Prints of Itō Shinsui
Take a trip to the Art Institute of Chicago to view the stunning works of Japanese artist Itō Shinsui. The exhibit features prints depicting beautiful subjects and landscapes using bold colors. The collection features more than 10 of Itō Shinsui's iconic works.
My America: Immigrant and Refugee Writers Today
Hear from more than 30 authors from across the globe as they celebrate, investigate, and encourage their differences from their unique experiences as immigrants and refugees in America. The exhibit at the American Writers Museum was created with help from author and special advisor Viet Thanh Nguyen.
Cyrus Tang Hall of China at the Field Museum
Explore the intricacies and rich cultural history of the vast country of China and its evolution over more than 10,000 years. From recovered cargo from a sunken trading vessel to bronze weapons dating back to centuries of warring states, there are a variety of artifacts to marvel at and learn from.
Chinese American Museum of Chicago
Celebrating how Chinese American culture and contributions are an important part of the American fabric, the Chinese American Museum of Chicago has a rotating schedule of exhibits and events. Currently, its exhibit Era of Opulence: Chinese Fine Dining, explores the proliferation of Chinese restaurants in the U.S. and also examines how the pandemic has negatively affected the restaurant industry, especially Chinese restaurants.
Perspectives From Japan: A Group Exhibition of Japanese Mosaic Artists
This exhibit at the Gallery of Contemporary Mosaics in Edgewater will showcase Japanese artists who specialize in this unique art form. It's the first time that artists from the Mosaic Art Association in Japan will present their work as a group outside of Japan.
International neighborhoods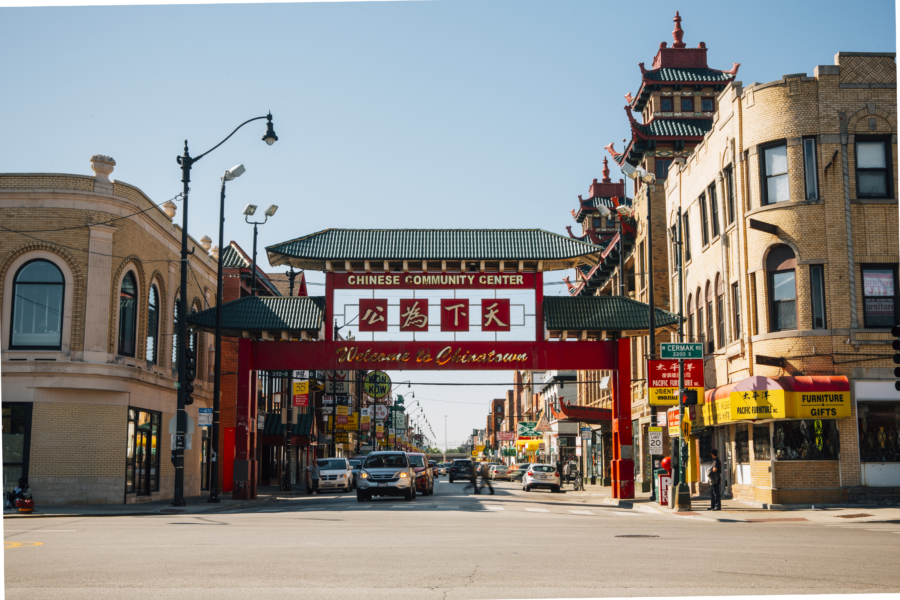 Chinatown
From architecture to shopping to some of the best bites in the city, Chicago's Chinatown reflects both traditional Chinese elements and Western influences. Visit the Chinese American Museum of Chicago, see Chinatown's Nine Dragon Wall on the corner of Cermak and Wentworth, and find your Chinese zodiac calendar animal in Chinatown Square. If you want to take a closer look at the history behind this historic neighborhood, take a 90-minute Chinatown walking tour through the Chicago Architecture Center on May 20.
Devon Avenue in West Ridge
On Devon Avenue in West Ridge sits Chicago's main cluster of South Asian restaurants with a vibrant mix of cultures and a strong feeling of community on display. From traditional bakeries to clothing shops to international grocers, the Devon Corridor, also known as "The International Marketplace," has Middle Eastern and Southeast Asian populations. Enjoy Indian, Bangladeshi, Pakistani, and vegetarian cuisine as well as bookstores, video stores, and more.
Asia on Argyle in Uptown
Located just off the Argyle Red Line stop in Uptown, you can find a variety of local businesses, family-owned restaurants, and supermarkets in what has become known as Asia on Argyle. Get takeout at Nha Hang or Ba Le Sandwiches and walk to the Margate Fieldhouse for a fun picnic in the park. Or, make dinner plans at Sun Wah BBQ for the best Peking duck in Chicago. Call ahead to reserve your duck, which is carved tableside and served as a three-course meal starting with soft, pillowy baos and ending with duck fried rice.
AAPI-owned businesses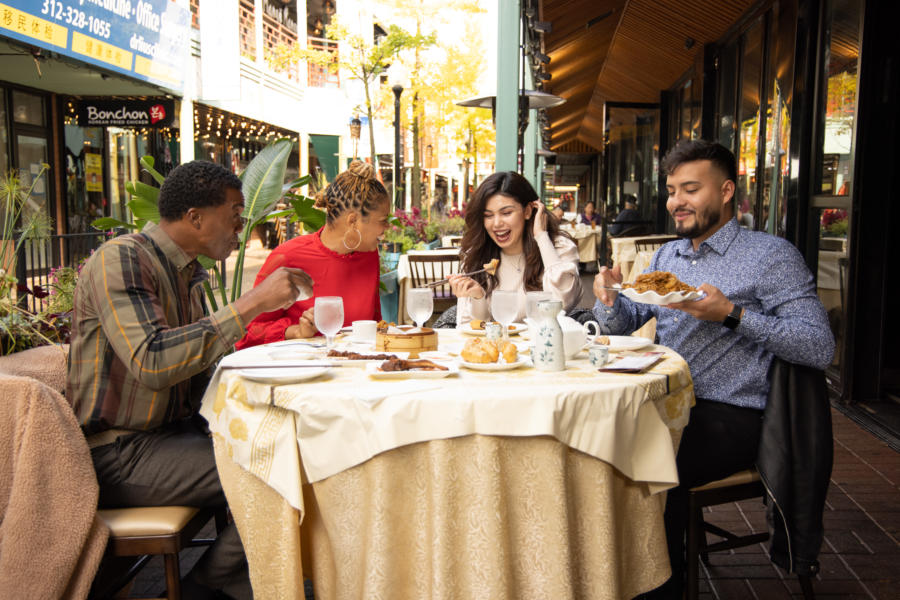 This month and every month, there are so many ways to support local AAPI-owned businesses. Check out a few of our favorites below and don't miss our interview series with local small business owners.